Mafia and Republic
Directed by Christophe Bouquet
This documentary series explores the rogue bonds between Corsican mafiosi and politicians of all stripes over three generations. Based on archive footage and explanations by historians, journalists, magistrates and witnesses (Barthélemy Guerini's daughter, Étienne Léandri's confidant, Loïk Le Floch-Prigent, etc.), it unravels the obscure mechanisms - favors made in exchange of impunity - that enabled a little-known yet all-powerful criminal organization to spread to every continent and infiltrate the antechambers of power.
Trailer
Episode 1 - The birth of an invisible power (1929-1945)
It all began in Marseille in 1929. Sabiani, an ambitious politician, wanted to be elected mayor. Carbone and Spirito, two gangsters, guaranteed him victory in exchange for access to power. France's first politico-mafia alliance was sealed. It lasted throughout the Second World War. Carbone and Spirito plunged into collaboration. The next generation joined the Resistance. When the war ended, Étienne Léandri, gigolo and gestapiste, fled to Italy to prepare for what was to come...
Episode 2 - Serving France (1945-1975)
In 1945, France had to restore law and order, fight the Communists and defend its colonies. The authorities extended the scurrilous pact they had made with the Corsican mafia. In exchange for their services in Marseille, Tangiers or Hanoi, the French Republic and the American CIA offered impunity to second-generation Corsican godfathers. They became big in heroine trafficking, worked with the Cosa Nostra, held gambling circles and negociated with the special services through intimidation. Until the United States declared war on the French Connection. A man pulled himself through it: Étienne Léandri, who standed on the edge of the two worlds and forged close links with politician Charles Pasqua...
Episode 3 - The Republic in gangrene (1975-2015)
During decolonization, the Corsican mafia was down on its knees. The French Republic helped it to get back on its feet by integrating it into the corrupt system of the oil company Elf. At the heart of this network was Étienne Leandri. As a tool of post-colonial domination, Elf relied on the submission of African heads of state and the children of the Corsican diaspora in Africa. After making their fortune in Africa, the Corso-Africans settled in France. They benefited from high-level protection at the top of the government, forged links with the South-Corsica godfather and the Brise de mer gang. They took advantage from a few nationalists' compromission to make their dream come true: transform Corsica into a mafia paradise. But betrayal, greed and political change made their plans falter.
Christophe Nick, Pierre Péan and Vanessa Ratignier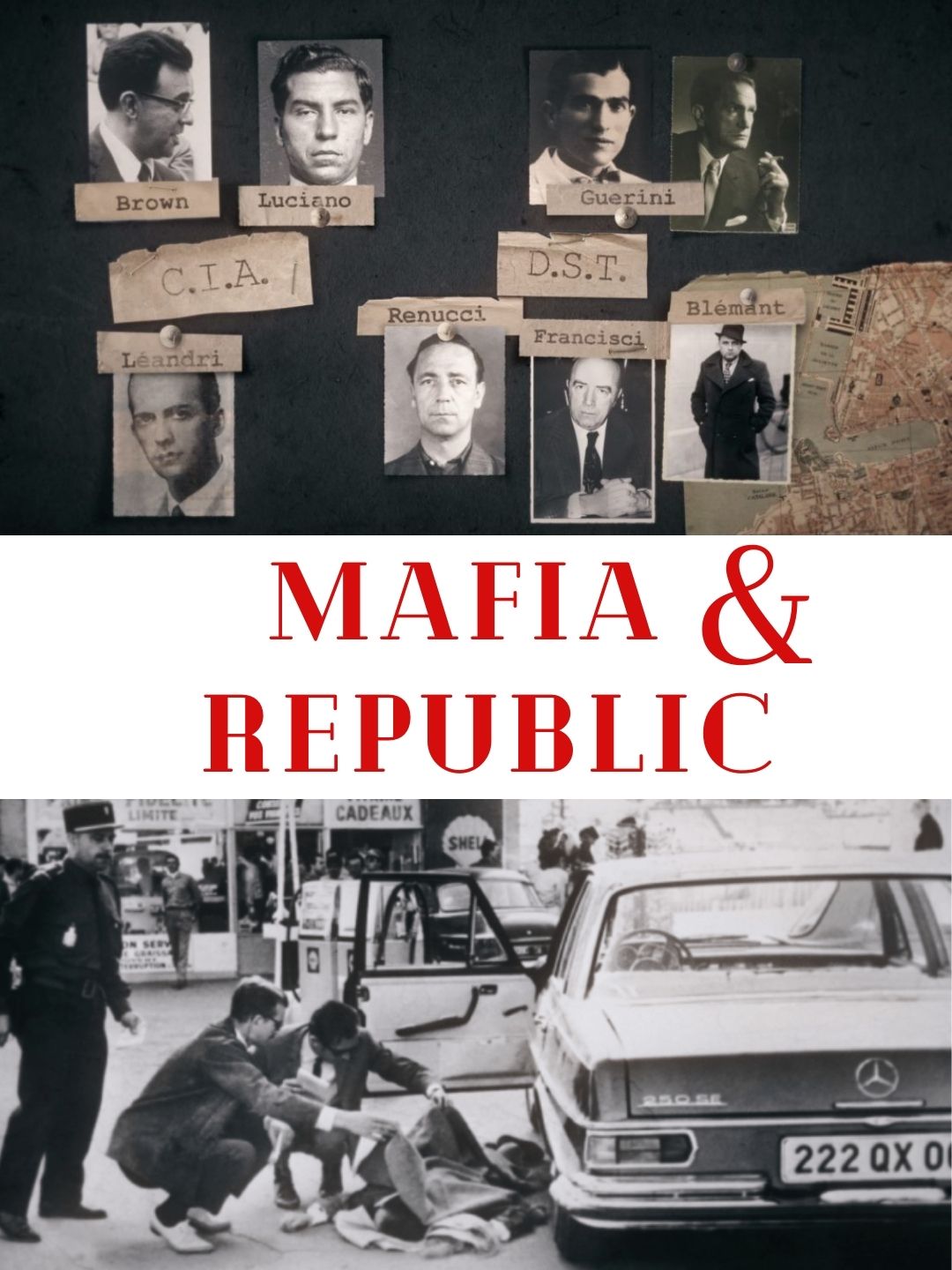 The series lasts more than three hours, but Christophe Bouquet, Vanessa Ratignier, Christophe Nick and Pierre Péan's investigation into the influence of the Corsican mafia in France and around the world proves fascinating - Libération
Want to organise a screening?
Do you like this film and want to organise a public or private, commercial or free screening?