The Battle of the Century
Directed by Adèle Flaux and Alizée Chiappini
A new wave of young activists has taken to the streets around the world. They want real action on climate change and they want it to happen now. An immersive story of an unprecedented mobilization, narrated by the committed singer Camélia Jordana. 
Trailer
After a summer of 2018 marked by heatwaves, wildfires and the shock resignation of Nicolas Hulot, a new wave of young activists, panicked by government inaction in the face of the climate crisis, decides to join forces to raise awareness. A headquarters, La Base, is rented in the heart of Paris. In the making since COP21, an informal international climate movement has been linking up various European protest movements: Extinction Rebellion, Ende Gelände, Alternatiba, ANV-COP21... The French leaders include young people under the age of 30. Some, like Élodie and Pauline, have resigned from prestigious jobs to devote themselves to a fight they consider crucial. After their first victory - the "Case of the Century" petition and its 2 million signatures in a fortnight - the activists organize 134 portraits of Emmanuel Macron to be taken down from town halls, broadcast on social networks, to denounce 'the emptiness of its ecological policy'. A triumphant march at Place de la République ends with the announcement of a mass action of civil disobedience. But when it's time for the news, it's disappointing: the media don't mention the demonstration at all, focusing instead on the outbursts following a "Yellow Vests" protest.
By following a handful of French leaders, shown in action but also in private, the film captures the emergence of a new generation of activists who, in their pragmatic, open and combative way, are reinventing civic engagement. Working as part of a network, these activists don't hesitate to cross the Channel to learn lessons in non-violence from their British cousins, or to join forces with the "Yellow Vests" to bring together social and environmental causes. Punctuated by powerful moments, such as the blockade of La Défense, the symbol of the "polluter republic", in front of ulcerated or approving managers, this limpid narrative, permeated by a sense of urgency, brings to life from the inside a year and a half of unprecedented mobilization, a courageous struggle that will earn its 'leaders' arrests, gassings and legal proceedings. This documentary is part handbook on contemporary activism, part civic epic, part novel of initiation, as the adventure moves through different phases: from enthusiasm to disillusionment, as the peaceful movement is overrun by the black blocs, before finding a new lease of life.
Adèle Flaux and Alizée Chiappini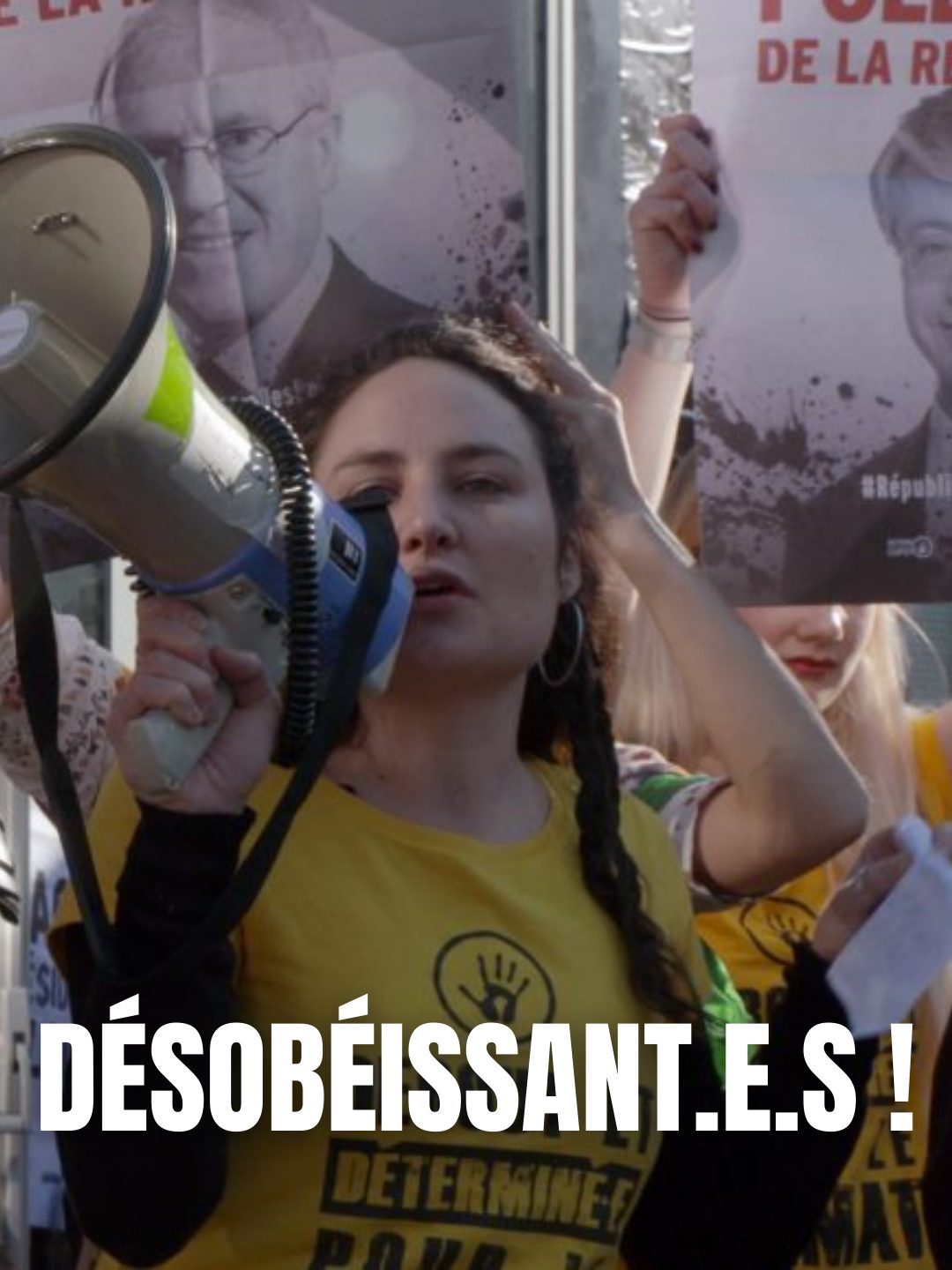 Alizée Chiappini and Adèle Flaux set up their camera in the spring of 2019 at La Base, the Parisian headquarters of the climate mobilization, where an unexpected alliance between ecologists and the "Yellow Vests" has taken place before their eyes - ARTE Magazine
Want to organise a screening?
Do you like this film and want to organise a public or private, commercial or free screening?